AD-69: Moreno Drops Out Citing Hatch Act, Name Will Remain on Ballot
Posted by Chris Nguyen on September 28, 2012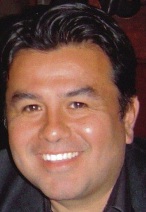 In case you hadn't read the other blogs (like Liberal OC or Orange Juice) yesterday, Republican 69th Assembly District candidate Jose "Joe" Moreno announced that he was dropping out of the AD-69 race because of the Hatch Act.
While the timing is surprising, this development itself should not be of surprise to anyone:
On March 29, Moreno wrote to the Registrar of Voters attempting to withdraw from the AD-69 race, citing the Hatch Act.  (The Registrar denied this request.)
In the second week of April, OC Political, the OC Register, the Liberal OC, and then OC Political again speculated/warned/advised that Moreno's candidacy likely violated the Hatch Act.
On April 21, Moreno issued this press release declaring his candidacy was not in violation of the Hatch Act.
On April 23, the Liberal OC again wrote that Moreno's candidacy violated the Hatch Act.
On July 18, unbeknownst to the OC mainstream media and blogosphere, the U.S. Office of Special Counsel issued an advisory opinion, entitled "California's Voter-Nominated Primary Elections are Presumptively Partisan for Purposes of the Hatch Act."
In that July 18 advisory opinion, the U.S. Office of Special Counsel  stated:
In short, California's voter-nominated elections are presumptively partisan elections for purposes of the Hatch Act. As such, an SSA employee covered by the Hatch Act may not be a candidate in voter-nominated primary elections.
The advisory opinion also states:
…even if voter-nominated elections were designated nonpartisan by the California Constitution, and therefore presumed nonpartisan for purposes of section 1503, the presumption would be rebutted. The California Constitution allows candidates in the voter-nominated primaries to list a party preference following their names on the ballot…
Though the advisory opinion is redacted, it's fairly obvious that this was the advisory opinion requested regarding Moreno.  There are only 306 candidates running in a California voter-nominated race in November (2 each for the U.S. Senate, for 53 U.S. House races, for 20 State Senate races, and for 78 Assembly races, plus Assemblywoman Susan Bonilla (D-14) and Assemblyman Isadore Hall III (D-64), both of whom are unopposed).  Moreno is the only one of the 306 to work for a Social Services Agency.
(One interesting footnote in the advisory opinion:
Arguably, if in a particular voter-nominated primary election all of the candidates were to run without designating a political party as their party preference then the election could be considered a nonpartisan election for purposes of section 1503 of the Hatch Act.
So a bunch of NPPs running could technically make the race nonpartisan for purposes of the Hatch Act.)
In April, OC Political had noted the case of Geof Lickey, who was able to get off of the June 2012 ballot for the AD-31 seat due to the Hatch Act because he acted more quickly than Moreno did.
The fifth commenter on this June post from Liberal OC pointed to the case of Judge Ronald Kline, who withdrew in the tiny window after the primary but before certification of the election.  The courts eventually ruled that third-place finisher Gay Sandoval would replace Kline on the November runoff ballot.  (John Adams, who had originally won the right to face off against Kline, defeated Sandoval.)
Had Moreno or the Orange County Social Services Agency moved more quickly to seek an advisory opinion from the U.S. Office of Special Counsel back in April, Moreno's ineligibility could have been discovered sooner, and he could have withdrawn during the primary.  Considering Moreno only edged out Julio Perez by 242 votes, it is not inconceivable that more than 242 voters had Googled the race and discovered that Moreno's press release or the various blog posts (such as this one from Orange Juice) in which he declared as lies the Jobs PAC IEs on behalf of Daly that claimed Moreno had dropped out (I believe his claim was also posted on his web site before he took it down).
Or if Moreno had withdrawn before the June primary was certified, voters in AD-69 would have had a choice between first-place finisher Tom Daly and third-place finisher Julio Perez.  Due to Prop 14, voters don't even have the choice of a write-in candidate, so this late withdrawal leaves AD-69 voters with the choice of Daly or the withdrawn Moreno.
While this was Moreno's first run for partisan office, this was not his first time throwing his hat in the political ring.  According to JoinCalifornia, Moreno had previously run unsuccessfully for Orange County Board of Education (2000 primary), Rancho Santiago Community College District (2000 general), and Anaheim Union High School District (2010 general).
We are now left with just two questions: Will Moreno resign his ex officio seat on the Republican Central Committee?  What will Garden Grove Councilman Steve Jones do about his endorsement flip-flopping between Democrat Daly and Republican Moreno.
Moreno's site is down, but this is what he wrote before he took it down:
I have been given a choice from the US Special Counsels Office: end campaigning and withdraw my candidacy for the 69th Assembly District or quit my employment with the County of Orange. 

First of all, those who would threaten my family's main source of income by using this political campaign legal tool, the Hatch Act are not in any way advocating my freedom of speech, supporting democracy, or simply playing fair.

The following excerpt is from a story on a political blog, which tells of some of the origins of why the County of Orange sought an opinion from the US Special Counsel office and whether my previous candidacy violated the Hatch act.

(I won't assume that it was a mere coincident that this story was published right after my second place showing in June's primary election and a month before the US Special Counsel's opinion was published.)

The political blog wrote,

LiberalOC asked the Social Services Agency whether they had sought an opinion from the U. S. Office of Special Counsel regarding the possible violation of the Hatch Act by Moreno, they declined to answer because they "do not comment on personnel issues." When asked whether the Agency was aware of the Hatch Act, Social Services Agency spokesperson TerryLynn Fisher said; "the Agency is acutely aware of the Hatch Act."

I understand any person or groups advocating following the law but believe this is is simply a political campaign legal tool, given I cannot afford to legally fight against this opinion, yet acknowledge the inconsistency of why this law has not applied to my previous opponent, Tom Daly.

Did this political blog contact the County of Orange Human Resources agency when Tom Daly was allegedly accused of violating some of the provisions of the Hatch Act that dealt with campaigning at work, hiring campaign contributors relatives or friends or awarding contracts to campaign supporters or contributors. These allegations have been uncovered and written extensively in the following titled stories.

Daly gets caught sending campaign email to his employees, during work hours | New Santa Ana

Hard Hiring Freeze at County; Someone Forgot to Tell Clerk-Recorder- Friends of fullerton's Future Blog

MORE MONKEY BUSINESS AT THE CLERK-RECORDER'S OFFICE; TOM DALY AND HIS THREE AMIGOS.- Friends of Fullerton's Future Blog

 Some of the members of this political blog have written stories that support Tom Daly and one of the members has been a campaign contributor to Tom Daly's campaign.

 For the record, I was subjected to a recorded investigatory interview by Orange County Legal Counsel office and a Orange County Human Resources manager and while I continually insisted then that "I do not politically campaign at work nor have the power or position to grant favors, jobs or contracts, that would benefit my campaign" in the over 3 hour meeting. Subsequently, the County of Orange did conclude their investigation and found no evidence that I violated any personnel rules of the County of Orange.

But, did the County of Orange investigate Tom Daly for violating the provisions of the Hatch Act when I offered this information 5 months ago. Well, we all know that there is a current investigation of Tom Daly for improprieties as an county elected official that mirror what I asked the county to consider looking into months ago.

Nevertheless, I have tried to resolve the Hatch Act as it relates to my employment the last five months.

I have sent Congressional Representative Darrell Issa a request to reform the Hatch Act. I have applied for different positions within the County Of Orange that would allow me to continue my campaign without any question about Hatch Act violation.

Interesting even the US Special Counsel own Director has seemingly repeatedly requested the Hatch Act be reformed as it is being abused and used as a political tool to end competitive elections. asking for reforming its tough penalties and application to state and local candidates. In fact, an enforcer of the Hatch Act was interviewed recently, Carolyn Lerner, Hatch Act enforcer, seeks reforms – Josh Gerstein – POLITICO.com

This tremendous legal challenge is one I can't afford to challenge nor can I afford to lose my job.

Tomorrow I will request, the Orange County Registrar of Voters withdraw my name as a candidate because of the Hatch Act. While I understand that my name may still be on the ballot, I will submit a press release once I confirm this, announcing an end to any campaigning on my behalf and publicly announcing I am no longer a candidate.

Thank you.

Jose Moreno
2 Responses to "AD-69: Moreno Drops Out Citing Hatch Act, Name Will Remain on Ballot"
September 28, 2012 at 11:46 AM

[…] In Assembly District 69, Republican Jose Moreno has withdrawn from his race after learning that his candidacy was a violation of the federal Hatch Act. "The Hatch Act restricts the political activity of individuals principally employed by state or local executive agencies and who work in connection with programs financed in whole or in part by federal loans or grants." [OCPolitical article] […]

September 30, 2012 at 8:03 AM

Hey there! This post couldn't be written any better! Reading this post reminds me of my old room mate! He always kept chatting about this. I will forward this article to him. Fairly certain he will have a good read. Many thanks for sharing!