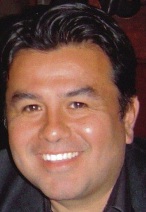 In case you hadn't read the other blogs (like Liberal OC or Orange Juice) yesterday, Republican 69th Assembly District candidate Jose "Joe" Moreno announced that he was dropping out of the AD-69 race because of the Hatch Act.
While the timing is surprising, this development itself should not be of surprise to anyone:
On March 29, Moreno wrote to the Registrar of Voters attempting to withdraw from the AD-69 race, citing the Hatch Act.  (The Registrar denied this request.)
In the second week of April, OC Political, the OC Register, the Liberal OC, and then OC Political again speculated/warned/advised that Moreno's candidacy likely violated the Hatch Act.
On April 21, Moreno issued this press release declaring his candidacy was not in violation of the Hatch Act.
On April 23, the Liberal OC again wrote that Moreno's candidacy violated the Hatch Act.
On July 18, unbeknownst to the OC mainstream media and blogosphere, the U.S. Office of Special Counsel issued an advisory opinion, entitled "California's Voter-Nominated Primary Elections are Presumptively Partisan for Purposes of the Hatch Act."
In that July 18 advisory opinion, the U.S. Office of Special Counsel  stated:
In short, California's voter-nominated elections are presumptively partisan elections for purposes of the Hatch Act. As such, an SSA employee covered by the Hatch Act may not be a candidate in voter-nominated primary elections.
The advisory opinion also states:
…even if voter-nominated elections were designated nonpartisan by the California Constitution, and therefore presumed nonpartisan for purposes of section 1503, the presumption would be rebutted. The California Constitution allows candidates in the voter-nominated primaries to list a party preference following their names on the ballot…
Though the advisory opinion is redacted, it's fairly obvious that this was the advisory opinion requested regarding Moreno.  There are only 306 candidates running in a California voter-nominated race in November (2 each for the U.S. Senate, for 53 U.S. House races, for 20 State Senate races, and for 78 Assembly races, plus Assemblywoman Susan Bonilla (D-14) and Assemblyman Isadore Hall III (D-64), both of whom are unopposed).  Moreno is the only one of the 306 to work for a Social Services Agency.
(One interesting footnote in the advisory opinion:
Arguably, if in a particular voter-nominated primary election all of the candidates were to run without designating a political party as their party preference then the election could be considered a nonpartisan election for purposes of section 1503 of the Hatch Act.
So a bunch of NPPs running could technically make the race nonpartisan for purposes of the Hatch Act.)
In April, OC Political had noted the case of Geof Lickey, who was able to get off of the June 2012 ballot for the AD-31 seat due to the Hatch Act because he acted more quickly than Moreno did.
The fifth commenter on this June post from Liberal OC pointed to the case of Judge Ronald Kline, who withdrew in the tiny window after the primary but before certification of the election.  The courts eventually ruled that third-place finisher Gay Sandoval would replace Kline on the November runoff ballot.  (John Adams, who had originally won the right to face off against Kline, defeated Sandoval.)
Had Moreno or the Orange County Social Services Agency moved more quickly to seek an advisory opinion from the U.S. Office of Special Counsel back in April, Moreno's ineligibility could have been discovered sooner, and he could have withdrawn during the primary.  Considering Moreno only edged out Julio Perez by 242 votes, it is not inconceivable that more than 242 voters had Googled the race and discovered that Moreno's press release or the various blog posts (such as this one from Orange Juice) in which he declared as lies the Jobs PAC IEs on behalf of Daly that claimed Moreno had dropped out (I believe his claim was also posted on his web site before he took it down).
Or if Moreno had withdrawn before the June primary was certified, voters in AD-69 would have had a choice between first-place finisher Tom Daly and third-place finisher Julio Perez.  Due to Prop 14, voters don't even have the choice of a write-in candidate, so this late withdrawal leaves AD-69 voters with the choice of Daly or the withdrawn Moreno.
While this was Moreno's first run for partisan office, this was not his first time throwing his hat in the political ring.  According to JoinCalifornia, Moreno had previously run unsuccessfully for Orange County Board of Education (2000 primary), Rancho Santiago Community College District (2000 general), and Anaheim Union High School District (2010 general).
We are now left with just two questions: Will Moreno resign his ex officio seat on the Republican Central Committee?  What will Garden Grove Councilman Steve Jones do about his endorsement flip-flopping between Democrat Daly and Republican Moreno.
Moreno's site is down, but this is what he wrote before he took it down: Read the rest of this entry »